When Talent, Opportunity, and Platform conspire to create TOP-notch impact
8 Jun 2022 · LLL Administrator

Sitting at the Stellenbosch's world-famed Lanzarec, tucked between a fireplace and oak-wooden smooth table while relishing over a mouthful of their popular braised lamb shank, the LLL coordinator Enos Lekala spoke to Lunga Hamilton Momoza who is a trail-blazing LLL participant taking the agritech world by storm with his awards winning Basket E-Commerce. He now partnered with another former LLLer, Esihle Vellem and a friend to bring in a lot of technical expertise to the company while he leads the business development and sales front.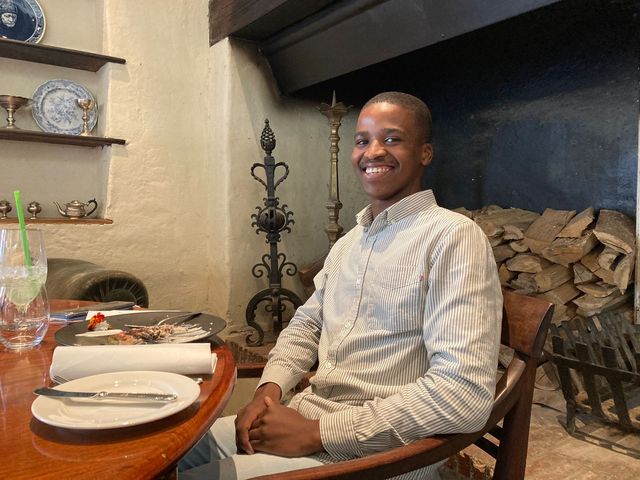 Basket E-Commerce (trading as Basket) is an agritech start-up that focuses on connecting small-to-medium scale farmers in rural areas with informal traders of fresh produce. The concept came about in 2020 when exploring why and how COVID-19 dealt a blow to informal traders in South Africa. This coincides with the general challenges of market accessibility, market information, and post-harvest logistics. The founding director, Lunga Hamilton Momoza noted: "About 80% of the small-to-medium scale farmers in South Africa do not have trading market channels." This is where Basket comes in, by addressing the question of how to connect and provide logistics for connecting the buyer and the seller of fresh produce. This helps rural farmers know who buys their products and in what volumes. Thus, they are now empowered to better respond to their market demand and enter the circular economy, a breakthrough that is catalytic for South Africa to respond to the transformation, inequalities, poverty, and unemployment challenges. It is therefore no surprise that the agritech has already received accolades, including:
Stellenbosch Ideas for Change Competition (hosted by Stellenbosch Network).
JUA Kick-start Fund (featuring in the top 10 out of the 600 shortlisted candidate companies from Africa, the only featured South African start-up then).
#SCeKasi Hackathon in Cape Town (sponsored by U.S. Embassy and Consulate, ABSA, and Silicon Cape).
Varsity Innovation Incubation Global Challenge (hosted in Switzerland in 2021, where he was one of twelve [12] students to represent the African continent).
---
Share this article
Whatsapp
Facebook
Twitter
LinkedIn
Email